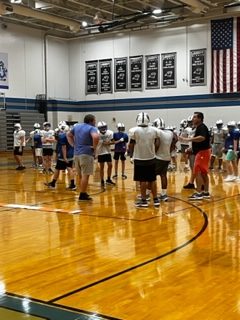 Imagine you are preparing for a softball game against your rival team.  Just before the first pitch you learn that the game has been cancelled because of excessive heat. The athletes at Liberty Middle School experienced something similar to this during their first full week of school this year.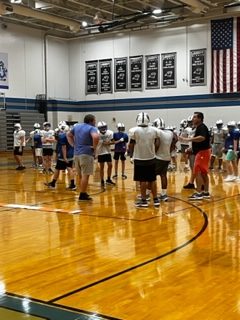 All games and practices for Liberty's softball, baseball, football, field hockey, and cross-country teams were either cancelled or moved indoors during the week of August 21st, 2023. This schedule change occurred because the heat index was expected to reach 114 degrees Fahrenheit.
Liberty's Athletic Director, Michael Cory, worked to rearrange all the sport schedules.  Cory said, "There are a lot of sports and only two gyms, so it was very hard [to rearrange the schedules.]" Teams had to change their plans in order to practice indoors.
One of the coaches who was affected by the heat wave was Eric Decker. Decker is the field hockey coach at Liberty Middle School. "We had to adjust the drills in practice since the ball rolls a lot different on the gym floor versus the astroturf," Decker explained. While coaches had to adjust, the people most affected were the players.
Lots of players were upset with the new plan.  Harvey Wallace, an 8th grade football player, said, "I was not happy with the games getting cancelled because it was our first football game."  The football team spent their week running drills in the gym to prepare for future games.
The heat wave was certainly inconvenient, but it was also short-lived. By August 28th, all of Liberty's sports teams were back to their regular practice and game schedules.